Unlocking Barriers to Successful Cross-Functional Collaboration
September 09, 2019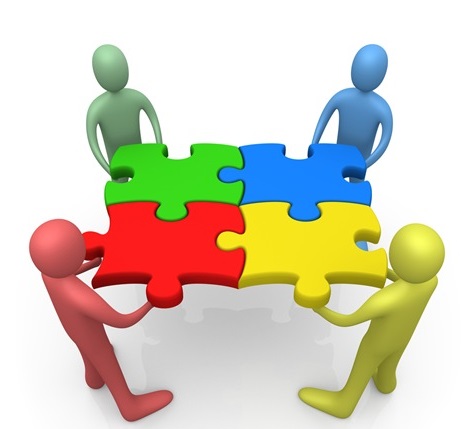 Large businesses are inherently complex. As a business grows, interconnected relationships grow. Therefore cross-functional collaboration skills are beneficial.
Cross-functional collaboration can open doors to opportunities for companies to do their best possible work and grow from mediocre to exceptional.
Constant communication, clear delegation of responsibilities and company-wide knowledge are ingredients that feed successful cross-functional collaboration. First, unlock the departmental barriers with the following considerations.
Align Goals and Share Among Departments
It takes a village. No single employee is an island. When it comes to accomplishing company-wide goals, most can be achieved only through the combined efforts of many people. Every employee and department from accounting to operations has their individual goals. When set side-by-side do the individual goals align with the company wide-goals? Posting goals in a central location motivates and holds individuals, teams and leadership accountable.
Share Current and Upcoming Projects Among Departments
Cross-collaboration opportunities can slip through the cracks if everyone does not have knowledge of current and upcoming projects. One benefit is that unknown knowledge experts may come to the forefront. Additionally, if more workforce is needed, a dashboard of open and upcoming projects may see who might have time to assist. This shared project information should be just a brief description.
Learn Who Has What Responsibilities
Co-workers are part of your tool box. Knowing who to go to for what will save time and energy in the future. Document this data along with contact information and talents not used in current role.
Learn Business Acumen
For example, Sustained Quality Group is a Peoplelink Group. The Peoplelink Group works within a number of industries offering services in staffing, production support, managed services, quality assurance and so on. Not all divisions have an opportunity to collaborate, but, having knowledge of all internal divisions brings benefits to our customers. With business acumen, our employees can offer customers a definitive full-service partnership.
Introduce Process Improvements Slowly
Be a team player. You may be familiar with everyone in your company or just feel comfortable expressing your opinion. But, when it comes to cross-functional collaboration, be respectful of set processes and procedures within other divisions. A process improvement suggestion can easily have negative impact and be perceived as devaluing a team or team member.
Cross-functional collaboration – the road to improved efficiencies and productivity that are well worth the investment of time and resources.
Collaborating with peers from other functions link end to end processes and performance targets, brings new measures of accountability and serves to bring teams together.
Cross-functional teams are a workplace's secret weapon for creative problem solving. As with any form of communication and management, there will be challenges. And now you are little more prepared.