Embrace Change – Control the Beast
August 29, 2019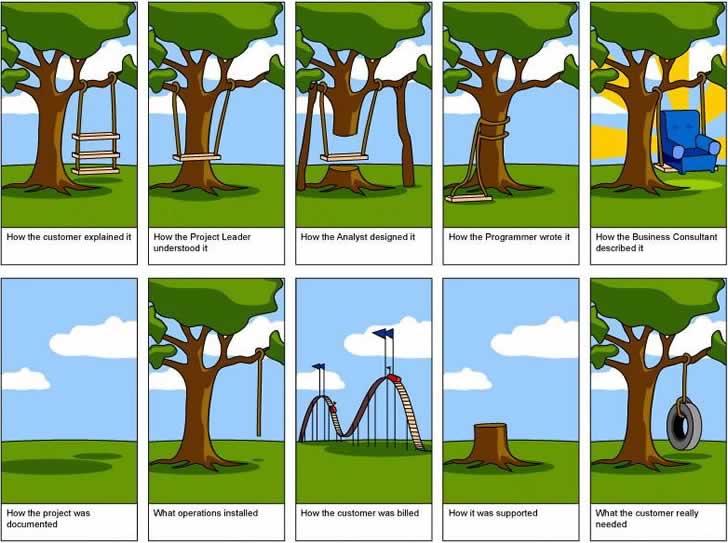 One small change leads to another. Then another. And another. All of the sudden your project is a beast, yet the budget remained the same. Uncontrolled or unauthorized change can become what is known as scope creep.
The result can be a failed project or worse – a tarnished reputation.
Change is not always bad. Change may optimize process, increase revenue or even – improve a reputation.
Oftentimes it is not the change itself that people resist. Resistance stems from fear. Empathy for all points of view eases fears, gains buy-in and controls negative impact.
Demonstrate benefits for all parties.
People are more in favor of a change if they understand that there are benefits for themselves. Put yourself in the other person's shoes and look at all of the ways in which this person would benefit or feel inhibited. There is always more than one side to a story.
Involve all stakeholders.
Taking part in change is another powerful way to overcome fear. Give everyone with a stake in a change a role and an opportunity to take pride in their efforts. Drawing-in individuals that would be affected by a change will likely change fears to positive attitudes.
Document scopes, changes and change processes.
Changes are inevitable without a detailed scope. No matter the relationship to the sponsor(s) and stakeholder(s) or size of a project, request or change- always document details. Express understanding of the urgent business need. Time is money, but, diving-in without defining details will cost time and money down the road.
Keep detailed documentation in a central location. These details are as much for convenience of the current project as they are for future knowledge and growth of a company.
Decide before changes or requests occur what the process is for submitting, evaluating and approving. There will be times that change process may need to be reiterated. There should be no exception to the change process, no matter the circumstance or individual.
Note, the change process itself should be subject to change.
When a change is suggested, remember to express appreciation for an individual's innovation, passion and initiative. Validation lets an individual know they have been listened to and are valued.
Assign owner(s).
Who does what and insures tasks are complete? Sounds simple. Yet responsibilities can be taken for granted.
"I assumed since you gathered the data on the last project…"
Sound familiar?
Communicate.
In this digital age, communication may take a back seat. Communication requires encoding and decoding, a two-way process. The most important aspect of communicating a scope, change or request is receiving confirmation of understanding. Are all parties on the same page?
The encoding of a message is the production of the message.
The decoding of a message is a process of interpretation and translation of information into a comprehensible form.
Be aware of the communication styles that are different from yours and capitalize upon the strengths of those differences.
Slow down.
If you like things done yesterday, pay close attention. Empathy plays a big role in change schedules. Change can be emotional. It takes time to adapt to change and digest emotion. By slowing down the rate of change there is a better chance that people will be pro-change.
Sustained Quality realizes when you contact us it generally involves change to some degree. We listening to what matters most to our customers and adjust approaches accordingly.
Contact Sustained Quality by phone, email or form.
Phone: 615-953-1907
Email: ContactUs@Sustained-Quality.com
Form: Click Here
Feature image source: ProjectCartoon.com