Automotive Industry's Pursuit of Industrial Revolution 4.0
September 26, 2018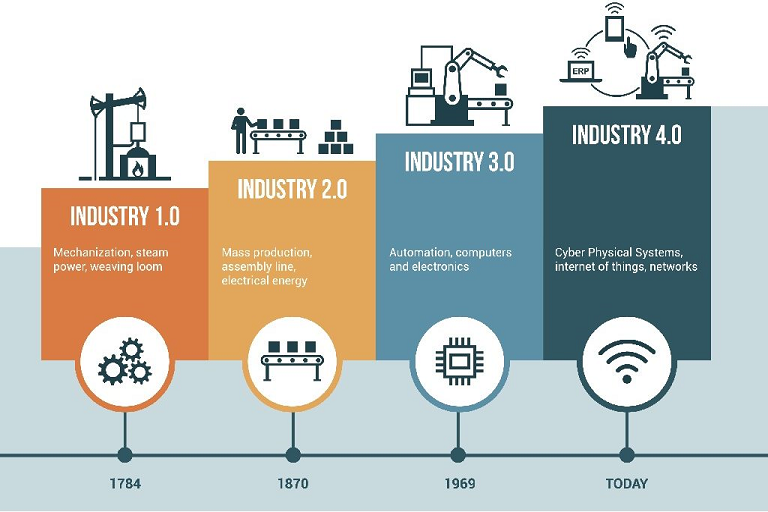 "Digital manufacturing is still in its early days," McKinsey's Richard Kelly, says. Automakers "are putting a lot of effort and energy in it…But they don't have a firsthand view of what other players are doing. Therefore, it's a little hard to judge if you are ahead or behind."
Every automaker and Tier 1 supplier surveyed in seven countries rates itself at least at par with the competition in digital manufacturing, according to a recent white paper by consultancy McKinsey.
Not at all, says Richard Kelly, a McKinsey partner and an author of the 2018 Manufacturing Global Expert Survey.
"Digital manufacturing is still in its early days," Kelly tells WardsAuto. "(Automakers) know they are putting a lot of effort and energy in it. It's a big focus for them. They are seeing some good progress. But they don't have a firsthand view of what other players are doing. Therefore, it's a little hard to judge if you are ahead or behind."
Kelly rates automotive in the middle of the pack in key pursuits of Industry 4.0:
Connectivity – Using digital performance management and augmented reality to move the right information to the right people in real time. These tactics help communicate interactive work instructions and standard operating procedures. Connectivity will enable more fact-based and perceptive decisions.
Intelligence – Making better decisions through advanced analytics and artificial intelligence.  This includes predictive maintenance, digital quality management and artificial intelligence-driven demand forecasting. Intelligence or advanced analytics will improve the quality of decision-making and determine root causes of quality issues.
Flexible Automation – Safer robotic technologies include interactive "cobots" (collaborative robots) that work alongside humans. Cobots have become a common sight in many auto plants.
OEMs generally have been pushing the forefront of automation for quite a while. They are continuing to explore the next horizon of automation, and they are looking at how they can adopt use cases from the other two areas.
"They are comfortable with (automation)," Kelly says. Companies know their robots generate huge amounts of data. "You're seeing companies implementing predictive maintenance use cases, detecting micro-level deviation and using that as a predictor of reliability."
He says integrating systems to create a real-time, data-driven view of performance for predictive analytics, and replacing a firefighting culture that relies on instinct and expertise are two barriers that must fall. Automakers trail some industries in use of analytics and digital quality management. "There are lots of opportunities for paint quality or other kinds of quality management," Kelly says.