Why Automotive Industry Needs Enterprise Resource Planning
September 28, 2018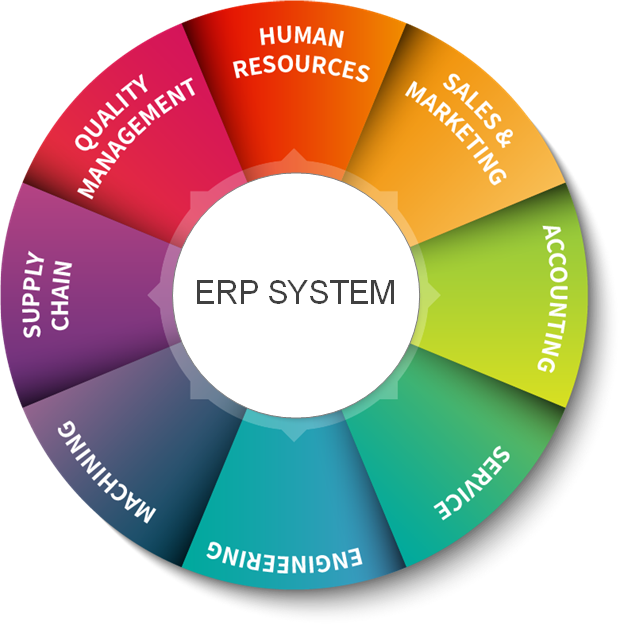 Thanks to smartphone integration, one could be checking the latest traffic on an in-dash screen and the next, the car could be forced to stop as the automatic braking system kicks in. Such upgrades are doing much more than making lives safer, more convenient, and more connected. They are completely changing customer expectations for the automotive industry.
Technology is so important that vehicles require nearly as much software development as physical manufacturing does. To stay relevant, automotive companies must reinvent themselves to increase profits in both traditional and nontraditional ways. Clients looking to manage the complexity of modern business models and multiple revenue streams must have an intelligent enterprise resource planning (ERP) solution designed to capture new opportunities and remove common obstacles.
Gain insight into vehicle profitability
To compete in the auto industry today, original equipment manufacturers (OEMs) must have more accurate global forecasting about trends in consumer buying and leasing. These predictions are key to providing dealers with the right new vehicles and pricing those vehicles to meet customer expectations.
With certain ERP business suites, you can collect and analyze customer insights along with cost data by make, model, individual manufacturing components, and vehicle identification numbers (VINs). Financial analysts get access to granular data that can be used to track sales performance and take necessary corrective actions without delay. Supplier and transportation costs can also be easily applied to individual vehicles. These capabilities provide greater insight into vehicle profitability, which makes it possible to boost revenue and exceed quotas through better sales performance management.
Build collaborative and responsive supplier networks
An OEM's ability to stay ahead of procurement needs and deliver quality products on a tight schedule is a balancing act that greatly relies on the supplier network. Supplier contracts often have penalties for late delivery, and parts demand fluctuates rapidly as OEMs adjust schedules to meet customer demand. According to McKinsey & Company, 70% of the automotive industry's cost is supplier spend.
Through ERP, auto companies can improve supplier management, streamline purchasing, and deploy collaborative sourcing and contract management. They gain the ability to share a more granular view of the supply chain, including where parts are, when parts will arrive, and where shortages may exist. With more transparent visibility into demand forecast, companies can send near-real-time demand changes to suppliers and get faster fulfillment.
Optimize the aftermarket supply chain
Aftermarket supply chains deliver the parts and accessories, small or large, that customers might buy for a vehicle after the original sale. Driven by the growth of new car sales and the increasing age of vehicles on the road, the global automotive aftermarket is projected to exceed US$1 trillion by 2022. People are keeping their vehicles longer, so demand for aftermarket parts is increasing. More than ever, it is important for vendors in the market to develop smarter supply-chain strategies.
Service departments in dealerships rely heavily on distribution networks set up by automakers. An ERP business suite can make it possible to retain a VIN for future aftermarket servicing and provide a view of lifetime profitability by VIN. Driver data is combined with as-built and as-maintained data for individual vehicles to predict issues and offer more precise proactive maintenance. Automotive companies can also use additional data sets to identify warranty and recall issues earlier and connect those issues to individual consumers. These projections are crucial to optimizing aftermarket supply chains and equipping service centers with the required parts.
Keatts, Garrick. (2018). "Why Automotive Companies Need ERP to Support Modern Business Models". Retrieved from https://www.digitalistmag.com/digital-supply-networks/2018/09/26/why-automotive-companies-need-erp-to-support-modern-business-models-06187499.