Veterans Day 2018
November 09, 2018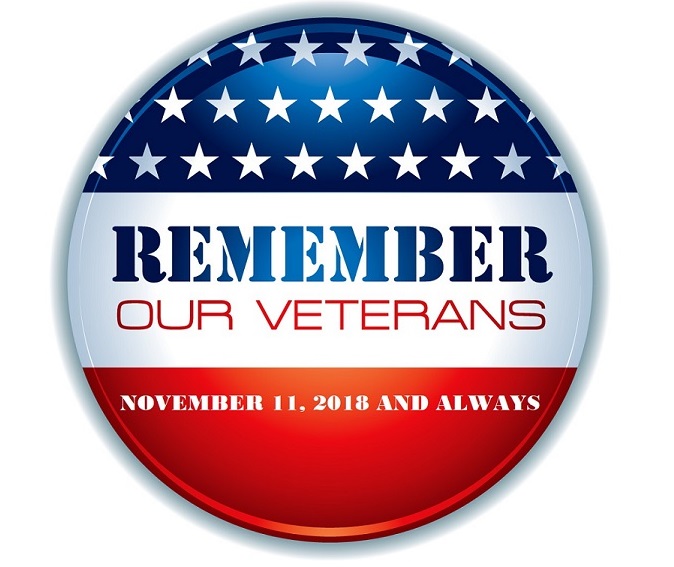 Veterans Day should not to be confused with Memorial Day, the holiday set aside to pay tribute to those who died serving the military. Veterans Day pays respect to all that have served in the Armed Forces.
Veterans Day occurs on November 11 every year in the United States.
In 1954, President Dwight D. Eisenhower officially changed the name of the holiday from Armistice Day to Veterans Day.
In 1968, the Uniform Holidays Bill was passed by Congress, which moved the celebration of Veterans Day to the fourth Monday in October. The law went into effect in 1971, but in 1975 President Gerald Ford returned Veterans Day to November 11, due to the important historical significance of the date.
Great Britain, France, Australia and Canada also commemorate the veterans of World War I and World War II on or near November 11th: Canada has Remembrance Day, while Britain has Remembrance Sunday (the second Sunday of November).
In Europe, Great Britain and the Commonwealth countries it is common to observe two minutes of silence at 11 a.m. every November 11.
Sustained Quality Group thanks all veterans for their sacrifice and bravery. There are 19.6 million veterans in the United States alone, according to the most recent statistics available and 1.9 million are female. Also, 9.2 million veterans are over 65 years old.
Military service is difficult, demanding and dangerous. The challenges often do not stop when veterans return to civilian life. Some obstacles include healthcare, employment and finances, to name a few.
Show veterans gratitude. Thank veterans for their service and give your time or donate money to veteran organizations in your local community. Below are a few suggestions.
Operation Stand Down (There is a different website address for every state.)