Trump's Effect On Manufacturing This Week
June 10, 2019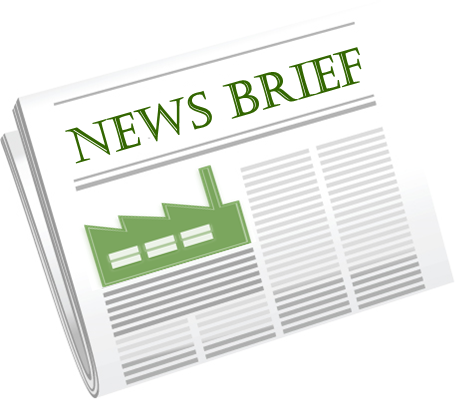 The 5% tax on all Mexican goods was due to start today, June 10th, but, Trump reached an agreement with Mexico…for now. This is good news for the automotive industry and all manufacturing for 180 days. In six months Trump will reassess. Unfortunately, this momentary good news comes at a cost. It undermines the chances of a trade agreement with China.
"Chinese officials have stated their concern about the reliability of Trump as a trading partner. If China does not believe a deal will stick, why negotiate?" said Ed Mills, public policy analyst at Raymond James.
Chinese leader Xi Jinping and Trump are set to meet at the G-20 summit in Japan next month. The Mexican tariffs put further doubt that a "substantive" meeting is possible, Mills added.
Also this week, Trump announced he is reconsidering tougher mileage requirements placed on the automotive industry by the Obama administration. The federal rule, as originally announced by the Obama administration in 2012, would have required automakers to achieve average fuel economy of 54.5 miles per gallon by the year 2025. In reality, cars would average about 42 mpg because of the way real-world fuel economy is calculated.
In an unusual move, 17 automakers, including giants General Motors, Ford and Toyota, have sent a letter to President Donald Trump urging him not to move ahead on plans to roll back federal fuel economy standards.
The proposal to roll back the standards has already generated opposition from environmental and consumer groups, as well as the State of California which would effectively lose its current right to set standards higher than those established by the federal government. California has played lead in the various legal actions that have been filed to block any rollback even before the original outline of a plan the White House announced was formalized.
If Trump moves ahead with rollback, it would likely result in "an extended period of litigation and instability, which could prove as untenable as the current program," the automakers wrote, as a group, through the Alliance of Automobile Manufacturers trade association.
In reality, the industry would like to see California and the feds come to terms on a single standard, even if it was tougher than what they see as an ideal target. If a friendly resolution is not met, litigation would leave automotive planners in long-term limbo.
"Certainty is what we crave," said Joe Hinrichs, head of Ford's automotive operations, in an interview earlier this year. Having no clear target while the fight works through the courts means, at best, automakers would have to aim for the most stringent targets.
Several manufacturers, including Honda and Toyota have said they would not roll back their own mileage and emissions goals. If anything, Toyota on Friday announced plans to accelerate its roll-out of clean, high-mileage electrified vehicles.
Manufacturing just cannot seem to catch a break or develop any sense of confidence in long-term stability.
The U.S. Manufacturing Purchasing Managers Index fell to its lowest level in April since October 2016, according to the Institute for Supply Management. An ISM survey also found that its factory employment index had fallen by 11 percent since October 2016 and factory output fell to its lowest point since August 2016, Reuters reported. A separate survey by IHS Markit also found that May was the "toughest month in nearly 10 years" for American manufacturers, IHS economist Chris Williamson told Bloomberg News, adding that the reduced production will also be a "further drag on GDP."
Pinpointing exact cause(s) for the slump in American manufacturing is not practical. The truth of the matter is that the Trump administration's actions are not making the return to the manufacturing glory days any easier. Let's hope an upturn is in the near future.