Trump Promises to "Even Out" Auto Industry Trade Imbalance
June 27, 2018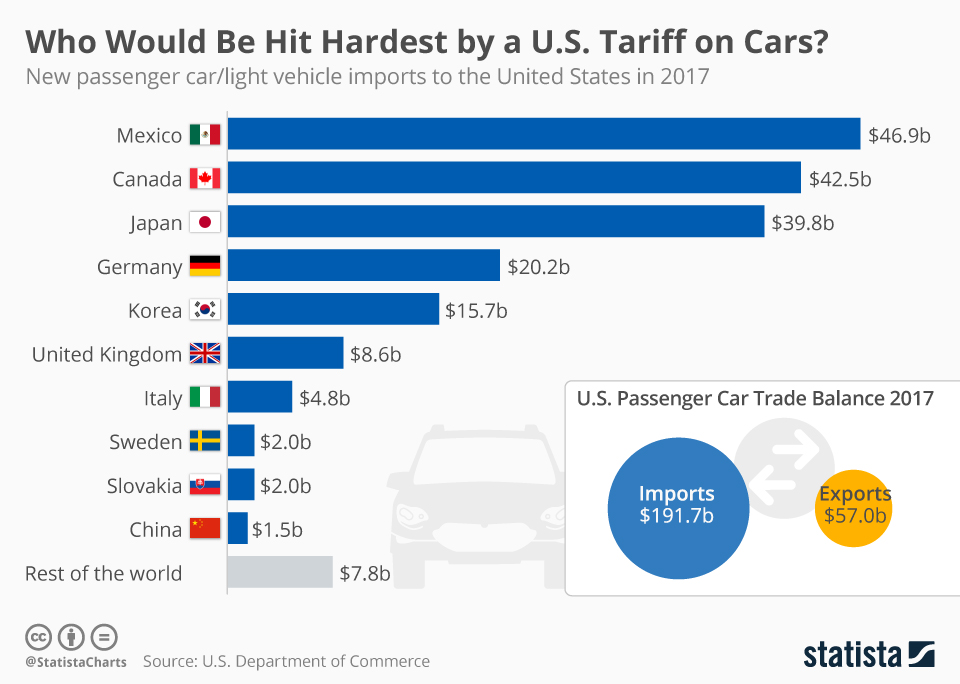 U.S. President Donald Trump tweeted Tuesday that the government is finishing a study of tariffs on cars imported to the United States, while a U.S. automobile manufacturers' group warned that placing new tariffs on imported cars will drive consumer prices up thousands of dollars per vehicle.
Trump said in his tweet that European cars "have long taken advantage of the U.S." in the form of trade barriers and tariffs. He promised that "in the end it will all even out — and it won't take very long!"
Trump was following up Friday's threat that he might impose a 20 percent tariff on all imports of cars assembled in the European Union. The study he referenced in his tweet is meant to determine whether imported cars pose a security threat.
Commerce Secretary Wilbur Ross said last Thursday the study should be finished by late July or August.
Meanwhile, the Alliance of Automobile Manufacturers, which represents General Motors, Toyota, Volkswagen, and other major automakers, warned Tuesday that the 20 percent tariff Trump is considering would cost Americans nearly $45 billion in taxes, or about $5,800 per vehicle.
Spokeswoman Gloria Bergquist told reporters that American consumers could also expect to pay more for parts for imported cars.
The European Union has promised to respond to any U.S. tariff hikes on European cars.
Credit: Voice of America (VOA)