Single-Source Data, The Cloud is Transforming Manufacturing
July 19, 2019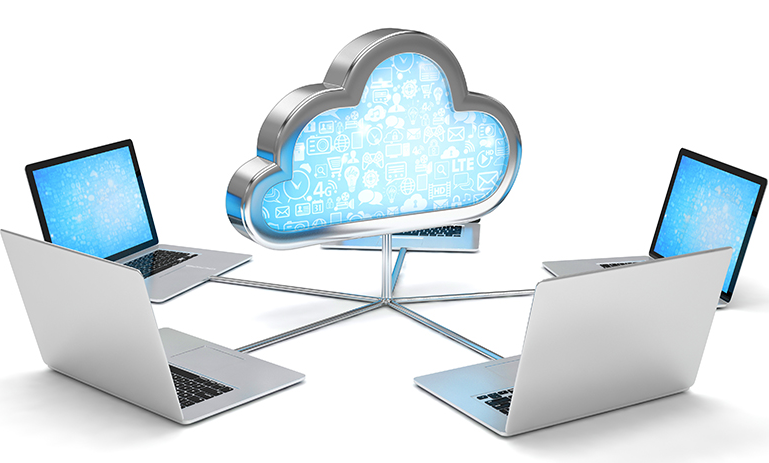 There is no room for inefficiency in managing manufacturing operations. At times technology can hold a company back from success. Technology must keep pace with growing demands, particularly in the area of document management. As organizations wrestle with the "data-driven enterprise," they must still rely on suppliers, manufacturing partners, and other specialized outside resources to support operations. As a result, the critical nature of document control increases.
A survey conducted by IDC among workers and IT professionals reported that document challenges account for 21.3% of productivity loss.
Without integration among systems, document management can create barriers that slow business processes and jeopardize regulatory compliance, version control and security. To address these issues, many companies have taken a patchwork approach by trying to tie together legacy systems or add new applications that aggravate instead of fixing problems.
Without needing to install and maintain software or connect to separate systems, employees can focus on what is important to the business, working within one platform that unifies and automates document management throughout every aspect of business operations. By taking a cloud-based approach, all stakeholders can access a single source of data fostering greater collaboration, transparency, and efficiency across the product journey. Simultaneously, companies can reduce IT burdens and costs while remaining on the cutting edge.
Working in a multi-tenant cloud application also secures information with authorized access. Highly granular, permission-based document security restricts access to only approved users.
By adopting a cloud-based document management system that streamlines business processes, digitizes information, and unifies stakeholders on one platform, manufacturers can work smart, fast and address challenges that often cause friction.
Not all manufacturers produce the same documentation. Some products go through trials while others require testing to prove claims. Some manufacturers also require regulatory documentation to prove product efficacy, safety, and composition. Rather than using separate applications to address different requirements, a unified document management system can offer a comprehensive solution on one platform. This single thread of information that can be utilized across all sectors to connect people and processes, allowing companies to operate at the highest levels of efficiency and productivity to maintain a competitive edge.
Switching to cloud-based transformations:
A mid-sized American manufacturer primarily using Excel spreadsheets and paper-based methods to create documentation could not properly sustain business operations due to rapid growth. By moving to a cloud-based document management solution, the enterprise moved stakeholders onto one platform that automated processes, opened collaboration, and increased transparency into business activities. Now, management has direct access to content to make better decisions and keep programs on track.
A Fortune 500 company experienced quality and compliance issues when using a combination of systems, SharePoint, and paper for managing documentation. Inconsistent document handing across manufacturing sites caused problems with communications and document control. By implementing a unified document control solution, the company created a consistent, compliant, audit-ready environment for its manufacturing documents and activities at key sites. Documentation including SOPs, policies, work instructions and contracts are now accessible in one location.
A wholly-owned subsidiary of a top 5 consumer packaged goods company found it increasingly difficult to manage quality processes and documents as existing tools were mostly paper-based or disconnected on-premise software. By moving to a cloud-based document management solution across the entire organization, the company unified processes and documents to become more compliant and efficient.
What are your current data challenges? Let us know here or call 574-232-5400 / 615-953-1907.
Sustained Quality Group provides project assistance with accurate real time data analytics. Cloud-based, 24-hour access to your data from any device.
Defesche, Frank. (2019). "How the Cloud is Transforming Document Management in Modern Manufacturing". Retrieved from https://www.qualitymag.com/articles/95136-how-the-cloud-is-transforming-document-management-in-modern-manufacturing?oly_enc_id=6234G1817612G9A.