Silly Road Regulations and Others That Were Interestingly Just Introduced in Last 20 Years
March 18, 2019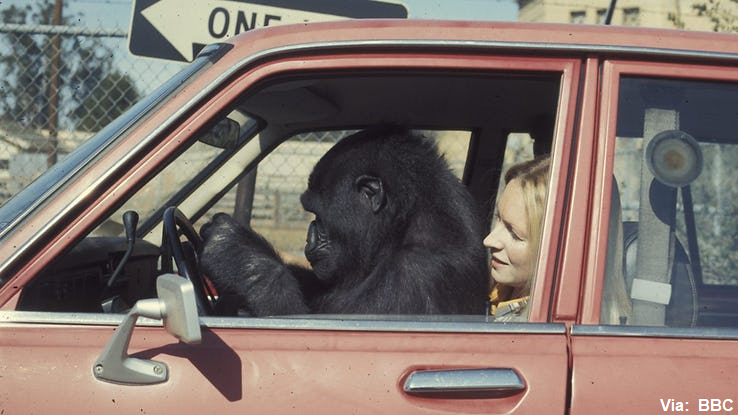 The automobile industry is constantly changing, which means vehicles rules are constantly changing too, correct?  Not true.
Many drivers assume that standard road rules have always been in effect. The car may have debuted in the 1800s but stop signs were not around until 1915; the first appearing in Detroit, Michigan. In 1962, Sears still sold foam travel pads for the backseat which allowed infants to crawl while parents drove. Most baby car sear legislation did not start appearing until the mid- to late-1980s. Despite so much growth in the century following the birth of the automobile, there are still new rules introduced regularly.
While most driving rules make sense from a practical standpoint, some are downright odd. For example, in Glendale, Arizona, drivers are forbidden from reversing their cars (which might make it difficult to back into a parking space). Similarly, in Switzerland, slamming a car door is a no-no (they must have some very quiet streets.)
Interested to know more about road regulations through the ages? Here are silly rules that still exist today and some that are hard to believe were just introduced in the last 20 years.
SILLY TODAY: RIDING HORSES FURIOUSLY IS FORBIDDEN ON HIGHWAYS IN CANADA
This rule is not specific to cars but it does involve the road. In Ontario, Canada, the Motor Vehicle Act says horses must not be driven furiously on the highway. In fact, the rule suggests the same for any other animal you might ride. This is something to keep in mind if you are ever visiting the beautiful province of Ontario with your horse or pet grizzly.
SILLY TODAY: NO MONDAY DRIVING IN THE PHILIPPINES
Road congestion is normal in big cities around the world, causing gridlock and traffic jams well after rush hour. Of course, some locations are busier than others. In the Philippines, for example, they found a solution to help thin traffic. Well, a solution for one day of the week, at least. The country prevents any vehicle with a license plate ending in 1 or 2 from driving on Mondays. This just sounds like a pretty good excuse to take an extra-long weekend.
SILLY TODAY: DO NOT READ COMICS WHILE DRIVING IN OKLAHOMA
Reading on long car trips is a great way to pass the time—unless you are the driver, of course. In most cities and states, reading behind the wheel is a no-no, especially with all the new distracted driving restrictions in place. In Oklahoma, they get specific with this rule. While driving within the state limits, motorists are prohibited from reading comic books.
SILLY TODAY: KEEP HAY OUT OF THE TRUNK WHILE DRIVING IN AUSTRALIA
Some road rules are less about how you drive and more about what you are driving with. Getting hay home from the farm is a bit of a conundrum in Australia. Apparently, there is a rule here which restricts motorists from carrying hay in the trunk of their own vehicles. Does this mean they can borrow a friend's truck to get it where it needs to go? Whatever the case, it must be a bit of an inconvenience to feed the horses down under.
SILLY TODAY: NO DIRTY CARS IN MOSCOW
Road regulations in Moscow, Russia, give the term, "driving dirty" a whole new meaning. The city enforces a rule that restricts vehicle owners from driving in dirty cars. Originally, the legislature was put in place to keep license plates visible in poor weather. Due to inconsistency, however, any unclean vehicle can be fined and it is left to the discretion of the officer to decide. The fine is not too bad, at roughly $55, but it probably encourages some very clean cars on city streets.
SILLY TODAY: KEEP GORILLAS OUT OF THE CARS IN MASSACHUSETTS
Of all the odd road restrictions, New Englanders win for best weird car rule with their unique animal clause. In Massachusetts, it is illegal for drivers to operate a motor vehicle with a gorilla in the backseat. This rule detracts from monkey thieves raiding the local zoo. Whatever the purpose, it is safe to say that police do not have many opportunities to enforce this rule.
SINCE 2018: REMOTE PARKING ALLOWED
New cars come with an array of features, including rear-parking sensors, heated seats, and dash cams. Despite all this new technology, there are some places where it is only just becoming legal to use it. In the UK, for example, parking a vehicle by remote control on a public road was not allowed until 2018. The new legislature passed in June of 2018 allowing vehicle owners to park using mobile apps as remotes.
SINCE 2005: BOOSTER SEATS REQUIRED
In some places, booster seats were not required for small children in cars until well into the 2000s. For example, in Ontario, Canada, the rule for mandatory booster seats did not come into effect until 2005. Before this, babies graduated from a five-point car-seat straight to a standard passenger seat. One of the major reasons for the booster, of course, is to keep the seat belt from sitting across a child's throat. Fortunately, most small children prefer a booster so they can see out the window.
SINCE 2001: DRIVING ON THE PHONE BANNED IN NY
Another road rule to appear in the last 20 years is the ban on mobile phone use while driving. The first state to ban cell phone use behind the wheel was New York in 2001. As the importance of distracted driving came to light, more states followed suit, implementing guidelines on hands-free communication. In the beginning, this movement covered phone use in general, but these restrictions became more defined over time. Washington was the first state to implement a rule banning drivers from texting.
SINCE 1999: AIR BAGS MAKE THE CUT
Airbags are taken for granted as a commonplace safety precaution for drivers but they were not always around. In fact, many car models made before the 1990s were not required to have them. The U.S. did not pass the legislature for dual front-impact airbags until 1999. This new rule covered all motor vehicles, including trucks, minivans, and cars. It forced any automobile manufacturer to rethink their design for vehicles released that year and onward. Otherwise, the vehicle would be deemed unsafe for use in the country.
SINCE 2005: HELMETS REQUIRED IN LOUISIANA
Vehicles with doors, windshields, and airbags automatically offer some protection from the open road. Motorcycles, however, are a different story. Any safe motorcycle driver knows that wearing the appropriate gear while riding can be lifesaving. Helmet guidelines vary from country to country and state to state. In Louisiana, the helmet rules wavered a little, but in 2005, the state reissued the requirement. From this point on, anyone on a motorbike must always wear a helmet during operating—driver and passengers included.
SINCE 2001: ALL TRUNKS MUST INCLUDE INTERNAL RELEASE SYSTEM
Due to several incidents involving individuals in closed trunks, rules for trunk latches had to be changed. The new regulation was included in the Federal Motor Vehicle Safety Standard. It required all vehicles made in 2001 or later to have an internal latch release system inside the trunk. Early compliance for this rule began in October of 2000. While the FMVSS did not implement the rule until the 2000s, it was first suggested in the 1980s by a rightfully concerned citizen.
Safe travels everyone!
Anthony, Amanda. (2019). "15 Car Rules We Didn't Need 20 Years Ago (And 10 That Make No Sense Today)". Retrieved from https://www.hotcars.com/car-rules-we-didnt-need-20-years-ago-and-that-make-no-sense-today/.