Quality is More Than Creating a Good Product
October 30, 2018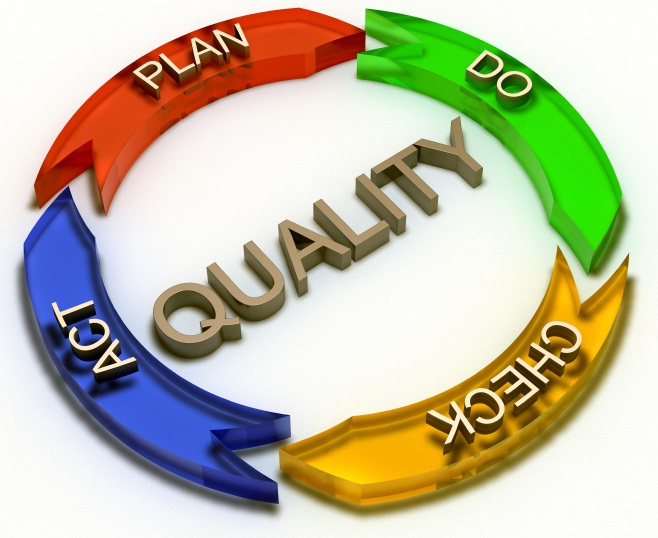 Quality has been defined as fitness for use, conformance to requirements, and the pursuit of excellence. Even though the concept of quality has existed for some time, the study and definition of quality have been given prominence only in the last century.
1920s: quality control. Following the Industrial Revolution and the rise of mass production, it became important to better define and control the quality of products. Originally, the goal of quality was to ensure that engineering requirements were met in final products. Later, as manufacturing processes became more complex, quality developed into a discipline for controlling process variation as a means of producing quality products.
1950s: quality assurance and auditing. The quality profession expanded to include the quality assurance and quality audit functions. The drivers of independent verification of quality were primarily industries in which public health and safety were paramount.
1980s: total quality management (TQM). Businesses realized that quality was not just the domain of products and manufacturing processes, and total quality management (TQM) principles were developed to include all processes in a company, including management functions and service sectors.
While some of quality control and quality assurance activities are interconnected, they are defined differently.
Quality assurance consists of that "part of quality management focused on providing confidence that quality requirements will be fulfilled." The confidence provided by quality assurance is twofold—internally to management and externally to customers, government agencies, regulators, certifiers, and third parties.
Quality control is that "part of quality management focused on fulfilling quality requirements."
The quality control process ensures customers receive products free from defects and meet their needs. When done the wrong way, it can put consumers at risk.
The most important advantages of introducing quality control is that it encourages quality consciousness among workers in the factory and insures customer satisfaction. Below are additional benefits.
Brand protection occurs with quality control because, according to psychologists, people remember negative experiences with products more vividly than positive ones.
Internal communication improves. Quality control encourages frequent interaction between management, operations, project departments and other internal departments.
Improved production is achieved due to employee quality consciousness and training.  A strict process control is directed towards performance consistency. Supervisors also experience less problematic phone calls, since the employees are trained on troubleshooting.
Waste is controlled.  Waste is more likely to occur when there are no quality control measures in place. If detail is not a priority at every level or if processes to reduce variability are not implemented, finished inventory will be wasted and rework will be necessary, costing the price of labor and materials that went into producing it.
Changing needs of customers are met because needed modifications become apparent when continually evaluating systems, which is essential in quality control.
Sustained Quality Group can assist you with all of your quality needs. Call 615-953-1907 to be connected with a representative in your area.