Open Position: Middle TN Business Development Manager
August 02, 2019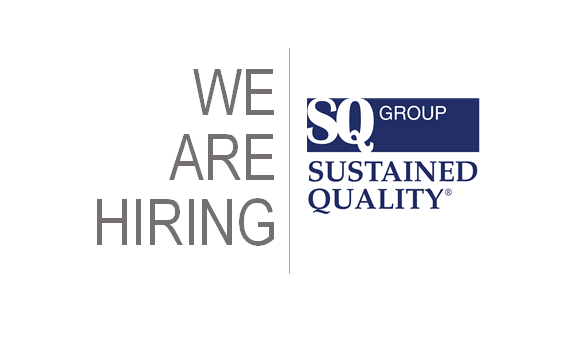 Sustained Quality Group has an immediate opening for a Middle Tennessee Business Development Manager. If you meet the requirements listed below, we would love to have you a part of our team.
Qualified and interested candidates may email resume to Michael Huffman and Stephen Tipps at  MHuffman@Sustained-Quality.com; STipps@Sustained-Quality.com.
Middle Tennessee Business Development Manager
Position Summary:
Have proficient knowledge of strategies and techniques for the development of accounts in a territory.  Assist Account Managers, Supervisors, and Operations Managers with account development, and driving customer satisfaction.  Work with management to develop new and existing customer relationships.
Job Requirements:
Proficiency with selling techniques and strategies.
Drive the development of a customer base through personal connections.
Establish professional relationships with the appropriate personnel at the customer facilities.
Identify target accounts within an established territory.
Maintain relationships with current customer base to drive deeper product offerings.
Ability to hold professional conversations over the phone to set appointments with the customers in a territory.
Demonstrate efficient scheduling techniques when setting appointments with target accounts and the current customer base.
Capable of researching new territories and developing strategies to target the potential customers in those areas.
Maintain adequate records of the sales process from first contact to managing ongoing operations.
Interact with the operations team to identify areas within the current customer base to target for additional product offerings.
Assist operations with collections.
Physical Requirements:
Hand/eye coordination with arm/hand/finger dexterity including the ability to grasp with visual acuity.
Corrected 20/20 vision.
Able to pass a criminal background check.
Able to pass initial and subsequent drug screenings.
Education Requirements:
High School diploma or equivalency. (Required)
Bachelor's Degree. (Desired)
Prior sales and/or account management experience. (Preferred)
Prior experience selling non-tangible services. (Desired)
Prior experience selling human capital-based services. (e.g. staffing/recruiting) (Preferred)
Prior leadership, supervision, management experience. (Preferred)
One year minimum experience in manufacturing, quality, or related industry. (Preferred)
Computer skills using MS Office.
Must provide documented work history, education, and reference list.
Background checks and/or drug tests may be required based on work site and/or customer requirements.
Pay Range:
Based on experience.
Equal Employment Opportunity Policy:
Sustained Quality Group provides equal employment opportunities to all employees and applicants for employment and prohibits discrimination and harassment of any type without regard to race, color, religion, age, sex, national origin, disability status, genetics, protected veteran status, sexual orientation, gender identity or expression, or any other characteristic protected by federal, state or local laws.
This policy applies to all terms and conditions of employment, including recruiting, hiring, placement, promotion, termination, layoff, recall, transfer, leaves of absence, compensation and training.