Does Your Safety Program Include These Key Elements?
April 17, 2023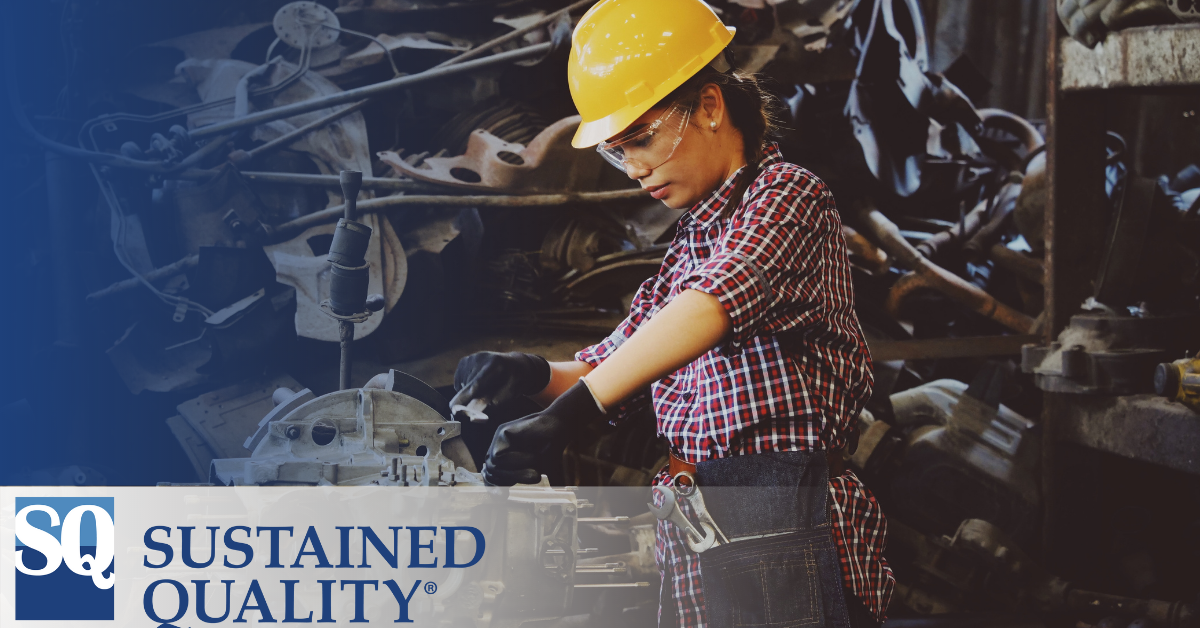 Your workers are your greatest assets. You must prioritize their safety.
Reducing worker illnesses and injuries increases engagement, productivity, and performance, as well as elevating job satisfaction, employee morale, and retention rates. All of these factors impact your bottom line.
Include these key elements in your safety program.
Written Safety Policies and Procedures
Establish detailed safety policies, procedures, and protocols for training your workers. Update safety policies, procedures, and protocols at least annually. Train your workers on any resulting updates.
Use rewards and discipline programs to enforce your company's safety standards and expectations. Promote a culture of safety by encouraging your workers to report hazards and accidents.
Ongoing Safety Training
Establish safety training programs to educate workers about their work environment and how to safely perform their job duties. Include the information, protocols, and protections required to safely complete the work.
Implement a variety of safety programs to increase efficiency and effectiveness. Examples include new hire orientations, instructor-led group training, computer-based training, and toolbox talks.
Ensure your safety training programs are ongoing and include:
Hazard recognition and communication
Company safety protocols
Control measures
Acceptable and restricted behaviors
Proper personal protective equipment (PPE)
Reporting
Regular Safety Audits
Develop inspection checklists for supervisors to regularly inspect for hazards in the worksite. Examples include dirty or cluttered workspaces, tripping hazards, lack of PPE, and the absence of machine guarding.
Fill out a hazard report for each incident. Include written details, photos of the hazard, the supervisor's name, and who is responsible for the corrective action.
Accident Investigation
Keep detailed records about every accident that occurs. Include the date, time, location, employees involved, relevant supervisors, and corrective actions.
A qualified team should review the accident reports to determine what went wrong and corrective actions to prevent reoccurrence. Corrective actions may include retraining an employee, reviewing a supervisor's monitoring responsibilities, or updating a company procedure.
Consistent Safety Program Reviews
Establish objective, measurable, and trackable standards for your safety program. Include lagging indicators, such as incident data, and leading indicators, such as training completion records and inspection and corrective action data. Use lagging and leading indicators to establish a baseline and improve safety over time.
Regularly review your safety program to maintain its effectiveness. Pay attention to whether the metrics for accidents and property damage are better this quarter than last quarter. Also, focus on whether the company is meeting safety goals.
If more hazards occurred this quarter than last, determine whether:
Repeat problems have occurred.
The same employees have identified issues repeatedly.
The same supervisor is responsible for an area cited multiple times.
The corrective actions have been effective.
Focus on whether:
Employee safety training levels are acceptable.
Critical training has been completed by employees.
Supervisors are behind on training.
Employees are behind on training.
Training levels are good for now, or the company must address training immediately.
Looking to add to your workforce?
Partner with Sustained Quality for customized Quality Service solutions. Find out more today.