Determining Which Variables Drive Continuous Improvement in Your Organization
May 07, 2019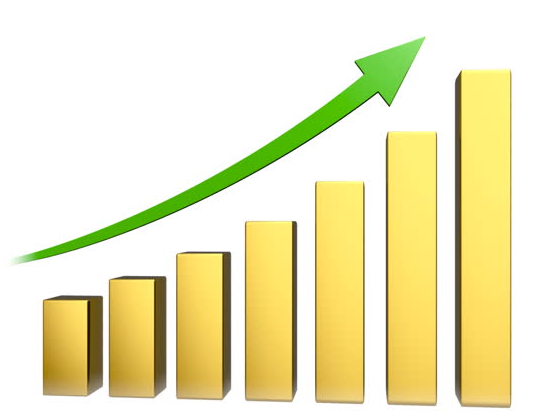 Key Performance Indicators (KPIs) are assorted variables organizations use to assess, analyze and track manufacturing and other processes. These performance measurements are commonly used to evaluate success in relation to goals and objectives. KPIs drive continuous improvement.
Even though KPIs are thought to have been used as far back as the 3rd century, modern KPI framework started with the influence of work performed by GM and other companies in the 1950s. The next big change was in the 1990s when the first true balanced scorecard was used.
A balanced scorecard is a strategy performance management tool that can be used by managers to keep track of the activities by the staff and monitor the consequences of these actions, a semi-standard structured report.
Used by every industry today, we live in a world governed by KPIs.
Deciding which metrics align with organizational goals is the first step to success. There is no one-size-fits-all. Measuring all variables is comparable to throwing countless darts at a dart board and wondering which one hit the target first.
What is the end goal – improve material quality, equipment efficiency, turnaround time…? Keep in mind that internal end goals change and so should KPIs, but, one goal that should never changes is meeting and exceeding customer expectations.
Below are the most common used metrics for companies in the manufacturing industry according to a survey conducted by Schenck.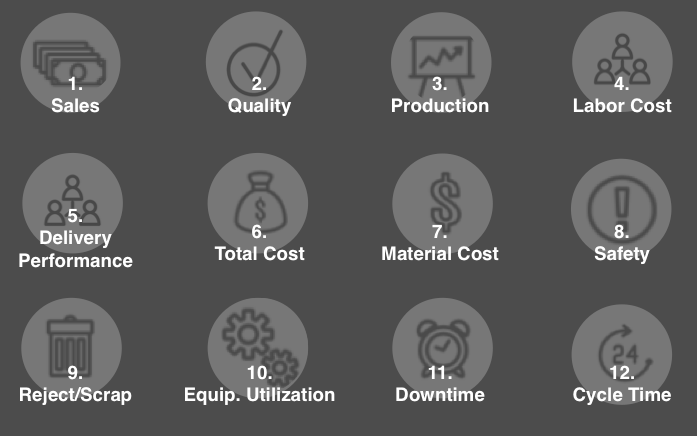 The solutions are in the corrective actions. Consider effort and impact when setting metric goals. It is not enough to just know the numbers. What efforts drove the outcome? What are the measures of impact that let you know how well the activities are being performed?
Above references the tangible metrics. There are also intangible drivers to consider. Organizational goals and objectives should align with values. Values can sustain competitive advantage and take more time and energy to measure progress. Goodwill, brand integrity, customer satisfaction and employee satisfaction are all examples of intangible metrics.
Determining which variables drive continuous improvements for your organization can be a daunting task. It takes more than executives' and owners' buy-in, it also requires committed and passionate participation from all employees.
Transparency is essential. Share how the business success is being measured. Everyone should have the opportunity to know what a good and bad performance level looks like. When everyone can see the performance measurement criteria, enhancing individual and organizational performance becomes not as difficult.
When all team members understand a company's strategy, employees will be more engaged, retention will increases and KPIs will improve.
If you are not measuring it, you can not manage it.
Sustained Quality Group can improve your metrics including and not limited to quality, production, labor costs, safety and reject/scrap. Together we will drive success.