Automotive Industry Trend: Servitization As A Means to Increase Competitive Advantage
January 25, 2019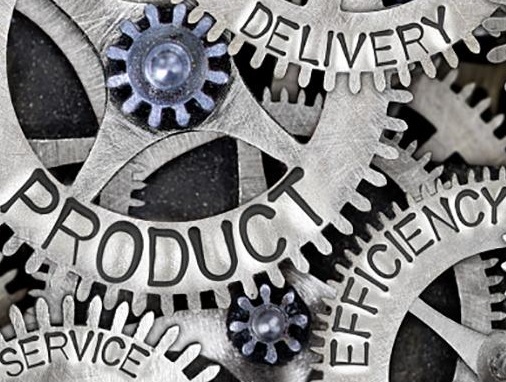 Servitization is the trend of selling solutions rather than products. It has been growing in popularity in recent years across sectors such as healthcare, automotive and food processing. By providing solutions, the interests of providers and consumers can become closely aligned, increasing competitive advantage.
Manufacturers must recognize that their product is a platform to produce a service. Most manufacturers are driven by units and costs, servitization shifts that thinking to lifespan, performance and use.
Process Changes
The automotive industry has long been adapting to new technologies, evolving customer expectations and demographic shifts. Now more than ever, automotive manufacturers must continue to adjust their business models to succeed.
Today's on-demand expectations has created consumer preferences that focus on access. Leading brand manufactures, in addition to third-party providers, have launched vehicle subscription services. Customers can now pay a monthly fee directly to the manufacturer for access to several vehicle models. In addition to access, the fee covers insurance and maintenance. This model has fundamentally optimized the car-buying process and the way consumers interact with their favorite automobile brands.
Also, manufacturers and Original Equipment Manufacturers (OEMs) have reevaluated their service parts inventory management processes and operations. It is important to identify any inefficiencies and determine how current service parts management processes are impacting customer loyalty.
Are pricing processes mature or basic? Could a value-based solution uncover additional profits? Finally, manufacturers are reexamining vendor relationships, ensuring their after-sales service solution providers are meeting or exceeding expectations and ultimately adding real value to organizations.
Workforce Mindset
The realization of a servitization-centered economy is a marathon, not a sprint, that could take many years. Manufacturers wanting to transition to servitization should consider establishing internal teams and leaders to ensure that the changes the business implements are successful. All divisions of an organization have a vested interest in making the shift to servitization a reality.
Milestone Progress Measurement
Change can be scary for anyone, especially when it involves completely redefining the way a company has operated for decades.  A structure that will help internal teams measure their progress will mitigate some of the fears and risks that come with change.
Because the full shift to servitization will take years, set a target date and define specific milestones for along the way. This will help leaders create tactical measurements and identify the necessary resources, technology and infrastructure needed to succeed. Finally, establish regular updates and check-ins to ensure each functional area meets its desired goals.
In this era, the responsibility for ensuring maximized product up-time is shifting from the end-user to the manufacturer. It requires manufacturers to find ways to increase cost efficiencies throughout the entire value chain, ultimately driving them to completely transform business logic, company cultures and product development strategies. Today's manufacturers are at a pivotal moment in their storied histories, and those that adapt to the changing climate will be the ones to come out on top.