Automotive Industry Quality Management Advice
September 15, 2022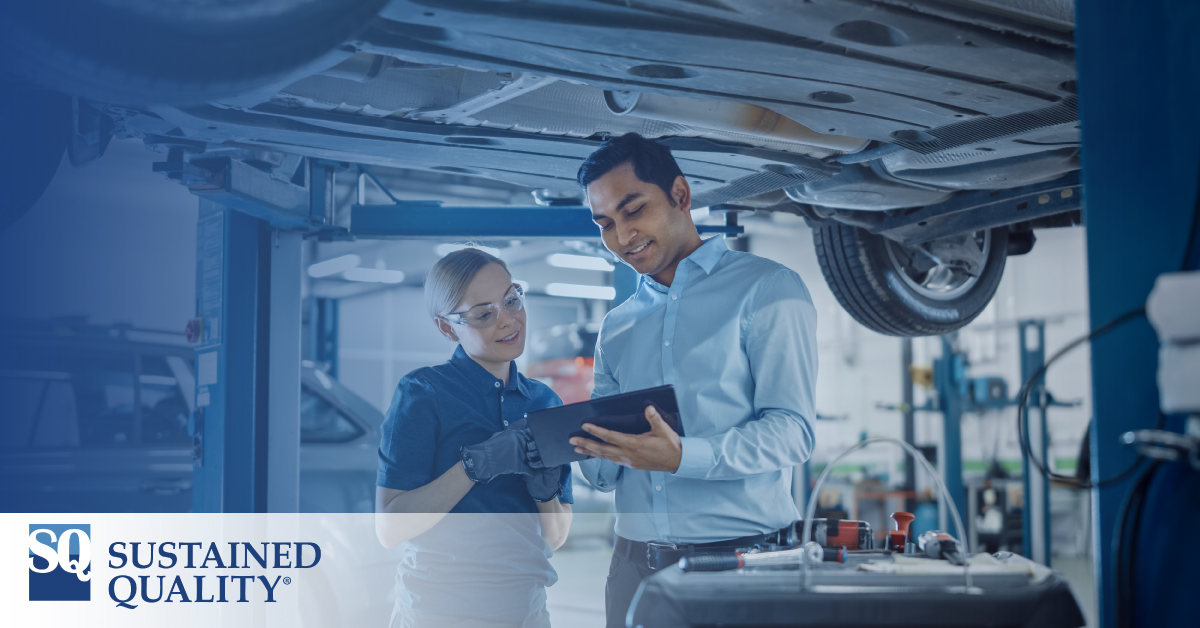 Quality management in the automotive industry encompasses all aspects of doing business. This includes regularly making quality checks to ensure the products meet safety standards, prototype specifications, and other requirements before distributing a product.
Prioritizing quality management increases drivers' and passengers' safety and satisfaction. It also improves the quality of the vehicles, lowers costs, and elevates profits.
Because quality management is so important, it needs to be a top goal for every company and employee in the automotive industry. Some areas to focus on are detailed below.
Pay close attention to these key areas to improve quality management in the automotive industry.
Quality Checks Include Metrics
The following are important metrics:
Product quality: Everything about the vehicle needs to be assessed for maximum quality and safety.
Ownership quality: The customer must have valuable experiences after purchasing the vehicle.
Production quality: The equipment used to make the vehicle must be inspected as the vehicle is being built. This includes the engineering assembly, design modeling tools, and other details.
Quality Management Provides Benefits
Higher-quality products: Efficient systems need to uncover errors in the engineering of the vehicles.
Greater customer satisfaction: Higher-quality vehicles meet or exceed customers' satisfaction levels.
Reduced costs: Creating higher-quality products tends to lower production costs.
Quality Must Be Part of Company Culture
Promoting a culture of quality is needed to sustain quality management.
Quality management processes must be maintained across all tiers.
Every employee needs to support quality in creating the products.
Quality must be emphasized in key areas such as procurement, production, and scheduling.
Quality Management Involves Partner Suppliers
Suppliers of raw materials and mechanical parts for production work with the original equipment manufacturer (OEM) to create quality automotive products.
Maintaining relationships based on open communication and transparency between the suppliers and the OEM increases quality management.
Having long-term relationships between the suppliers and OEM elevates the quality of the automotive products.
The suppliers and OEM must work together to increase understanding of the internal processes to create the products.
The companies become better equipped to create safety measures for innovative automotive products.
Manufacturing Intelligence Increases Product Quality
Manufacturing intelligence software stores, analyzes, and reports data gathered during production.
The data is used to study and upgrade the automotive products.
This process can be used to increase quality management and efficiency in operations.
Use Technology in the Supply Chain
The automotive supply chain is broad.
Suppliers and manufacturers should use the latest technology to communicate offsite and onsite production and distribution status.
Use of this technology is a convenient and cost-effective method to keep track of inventory.
The technology promotes quality control throughout the data input and manufacturing phases.
Get Involved in the Supplier's Operations
Use cloud-based quality systems to monitor suppliers' operations and procedures.
Real-time team collaboration improves quality management.
Looking for a Quality Management Job?
Sustained Quality has a variety of quality management opportunities available. Find out more today.