Automotive Industry Criticizes Europe's CO2 Reduction Target
October 12, 2018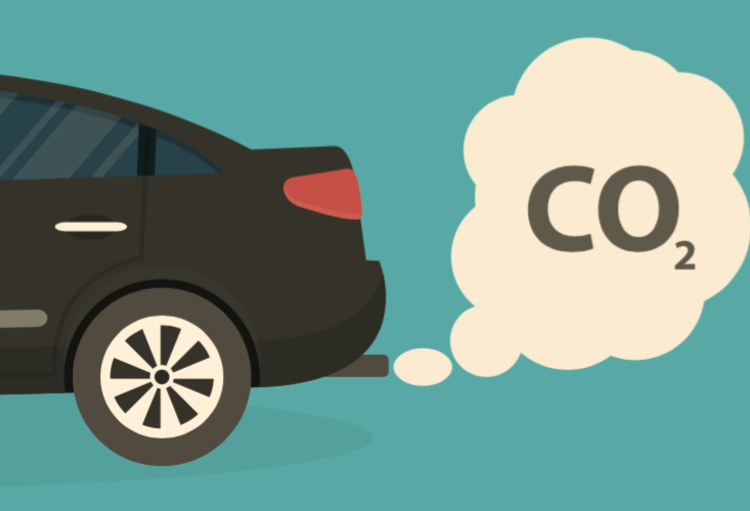 After the US government weakened its target to reduce emissions from new vehicles after pressure from the automotive industry, now it is Europe's turn to be in a similar situation.
Automakers criticized a proposed CO2 emissions reduction target for new cars in Europe, saying the goal could hit the industry's competitiveness.
On October 9, 2018, European Union (EU) nations agreed on a compromise during a 13 hour meeting lasting until nearly midnight that the bloc's fleet average CO2 emissions for new cars should be reduced by 35 percent by 2030 compared with 2021 levels. Several countries had sought a higher, 40 percent reduction in line with targets backed by EU lawmakers, with Ireland and the Netherlands among those voicing disappointment.
Germany's automotive sector warned that overly challenging targets risked harming industry and jobs. Berlin backed an EU executive proposal for a 30 percent cut by 2030.
Germany, with the backing of eastern European nations, had held a blocking minority among the 28 nations against the more ambitious targets, EU sources said.
But a last minute amendment helped ease concerns among poorer member states over the new rules, which also created a crediting system encouraging automakers to raise sales of electric cars. The crediting system would allow for different accounting in countries where the current market penetration of zero and low emissions vehicles are less than 60 percent below the average in the bloc.
"Although the CO2 reduction levels agreed on by the member states are less aggressive than those voted by the European Parliament last week, they still risk having a negative impact on industry competitiveness, automotive workers and consumers alike," Erik Jonnaert, head of the European Automobile Manufacturers' Association (ACEA), said in a statement.
Germany's VDA federation called the accord "more than regrettable" and said the ministers missed a chance to find a fair balance between climate goals and job security.
Europe's Climate Commissioner, Miguel Arias Canete said the compromise gained the support of 20 nations, with 4 voting against and 4 abstaining.
The deal includes a 15 percent reduction target for cars and vans in 2025, according to Brussels-based green lobby group Transport & Environment, which called the compromise "disappointing" because it put automakers interests first despite the dire warning of the effects of "dangerous climate change." A controversial derogation of niche manufacturers making up to 300,000 cars was extended, notably benefiting Jaguar Land Rover, the group said.

The final rules will now be hashed out in talks with the EU's two other lawmaking bodies: the European Parliament, which is seeking a more ambitious climate target, and the European Commission, which proposed a lower one.
The EU's current average caps on CO2 from cars are 130 grams per kilometer set for 2015 and 95 grams fixed for 2021 — limits that, as a result of German-led pressure, are weaker than what the bloc had originally planned.
In a draft law last year, the European Commission, the EU's regulatory arm, proposed reductions of 15 percent in 2025 and 30 percent in 2030. In addition, the Brussels-based commission outlined a system of extra incentives for electric vehicle production through credits against the stricter CO2 limits.
Curbs on the transport sector, the only industry in which emissions are still rising, aim to help the EU bloc meet its goal of reducing greenhouse gases by at least 40 percent below 1990 levels by 2030.
About 15 million automobiles are sold each year in the EU, with cars accounting for more than a tenth of the bloc's releases of CO2, the main greenhouse gas blamed for rising global temperatures. Electric vehicles in Europe have a market share of around 1.5 percent.
Source:  Reuters and Bloomberg. (2018). "Automakers critizie EU's 35% CO2 reduction target". Retrieved from http://www.autonews.com/article/20181010/COPY01/310109960/automakers-criticize-eus-35-percent-co2-reduction-target.