Auto Lenders Offer Payment Relief to U.S. Government Workers During Shutdown
January 04, 2019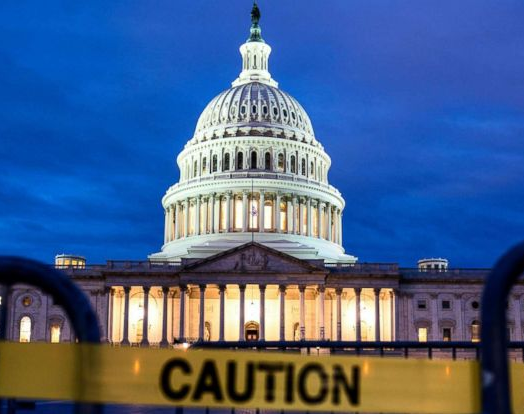 For the duration of the U.S. government shutdown, several auto lenders are offering payment relief on a case-by-case basis to affected customers.
Nearly 800,000 federal employees have either been furloughed or have been working without pay since Dec. 21 when a bipartisan deal to fund the federal government through February was rejected by President Donald Trump's administration.
Several captive finance companies such as Toyota Financial Services, Ford Credit, Hyundai Capital, GM Financial and Mercedes-Benz Financial Services are among those providing qualified customers options such as payment deferrals, late fee waivers and special care lines to address their individual problems.
Customers in good standing in their auto accounts with Toyota Financial Services and Lexus Financial Services could be eligible for up to two months of payment relief, the companies said in a statement.
Banks with large auto lending portfolios, such as J.P. Morgan Chase and Ally Financial Inc., are also providing aid.
Ally will be working directly with affected customers on a case-by-case basis to determine the support to match their specific circumstances, an Ally Financial spokesperson told Automotive News in an email.
Chase will waive or refund overdraft and monthly service fees automatically on checking and savings accounts, if a customer's salary from an affected federal agency was direct-deposited into the account last November, according to the bank.
Chase also said that it will excuse fees incurred from December 24 through January 4, or "until the shutdown ends — whichever is sooner."
"We're here for our government worker customers whose pay may be disrupted," Thasunda Duckett, CEO of consumer banking at Chase, said in the statement. "We all hope this will be resolved soon."
Charniga, Jackie. (2019). "Auto lenders offer payment relief to U.S. government workers during shutdown". Retrieved from https://www.autonews.com/finance-insurance/auto-lenders-offer-payment-relief-us-government-workers-during-shutdown.